Steven Lawrence, based out of California, is a lifelong skater and woodworking artist who has been using Marwood's various skateboard veneers to make beautiful pieces of wooden art. Lawrence first came onto Marwood Veneer's radar last year when he bought color dyed maple and natural maple veneer from our shop located in Jeffersonville, Indiana. Recently, he placed another order and decided to share some of the beautiful pieces that he's created using our veneer when he placed his order.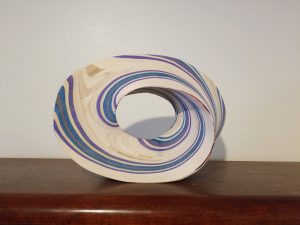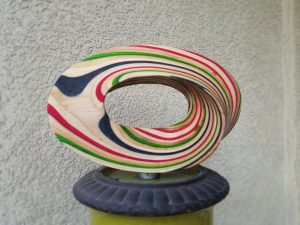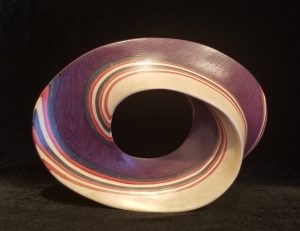 When asked, Lawrence said that he is "a life long skater" and had "really been inspired in using these veneers in my sculptures." A fifth generation Californian, Lawrence has lived across the country but now resides in The Golden State where he continues to skateboard and make beautiful art from the same veneer used to make skateboards.
To see more of Steven's pieces, visit him on Instagram @stevenblawrence.
To shop our skateboard veneer, visit our Shop page and review our assortment of available finishes.